Window Well Covers
5 products
Showing 1 - 5 of 5 products
Showing 1 - 5 of 5 products
Redi-Exit supplies a complete selection of egress well covers from our large inventory allowing us to quickly meet any egress well cover requirement you may have.
We have egress well covers that are specifically built to properly fit each style of egress well we offer. When you purchase from us you don't get one size fits all well covers.
All of our covers can support 400 pound so if a child, or adult would accidently step on the Well Cover they would not fall in.
Our Compact Egress Well Covers are designed to fit Redi-Exit's smallest wells.
They are available in three styles:
Compact Economy Series –Galvanized Steel
Compact Series Gray or Tan Plastic
Deluxe Compact Series – White Plastic
Redi-Exit offers a large variety of standard sized egress well Covers including:
Economy Series Wells Covers
Designer Series Wells Covers
Bilco Wells Covers for StakWEL and ScapeWEL
Wellcraft Series - 5600, 2060 and 2062 series Well Covers
Redi-Exit also has a line of custom egress well Covers that can be  configured to solve your most difficult  egress cover problems. This flexible product offering allows us to custom build covers to fit any size or shape well.
Our Custom Covers are available in two styles:
Custom Made Well Covers – LEXAN® Polycarbonate Plastic
Deluxe Well Covers – Tempered Glass
Redi-Exit also offers a wide variety of  stock and custom sized Egress Windows that work well with all of our egress wells.
A window well cover is designed to keep debris and rainwater out of window wells, while also adding an extra layer of safety. Made from durable plastic or premium vinyl, they provide a secure barrier that can last for many years. They come in various shapes and sizes to fit any type of window well. Window Well Covers offer the added benefits of reducing energy costs by insulating and preventing drafts, reducing noise levels, and eliminating the need for frequent cleaning. They also provide an extra layer of security to your home, as they make it more difficult for intruders to gain access through window wells. With a Window Well Cover in place, you can enjoy peace of mind knowing that your basement is safe and secure.
Are window well covers a good idea?
Absolutely! Window Well Covers are an affordable and effective way to improve the safety, security and energy efficiency of your home. They provide a secure layer of protection from the elements, as well as intruders, while also making it easier to keep your basement clean and free of debris. So if you're looking for an easy way to make your home more secure and energy efficient, a Window Well Cover is the perfect solution.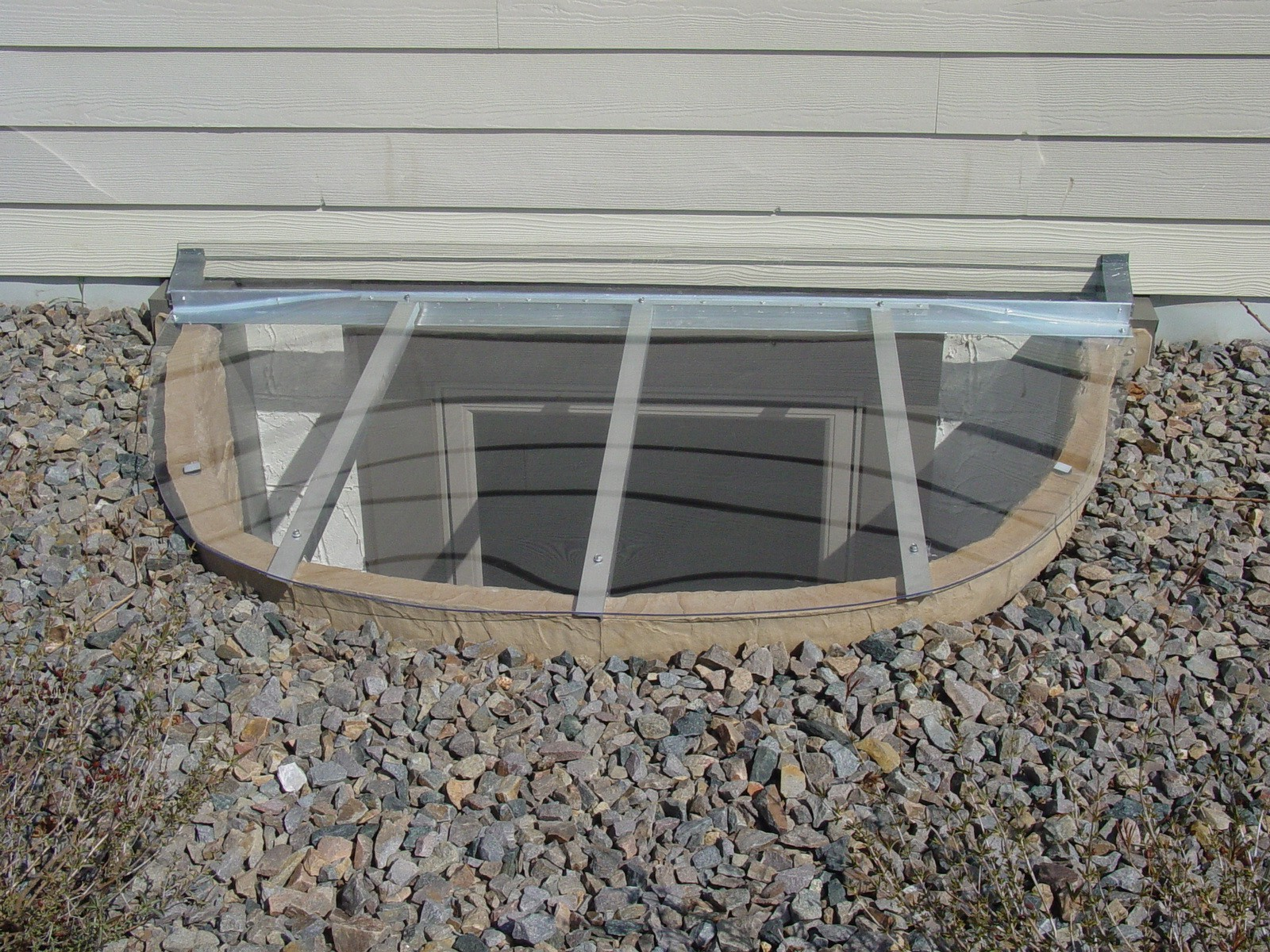 Are window well covers hard to install?
No, window well covers are relatively easy to install and can be done by most homeowners in just a few minutes. Depending on the type of cover you choose, installation may involve measuring your window well and cutting the cover to size or using adjustable straps and buckles. Either way, the process should be relatively straightforward and can be completed without professional help. Some window well covers may require a bit more effort, such as installing anchor brackets or drilling holes in cement or stone walls, so make sure you understand the installation requirements before purchasing your cover.
Are window well covers expensive?
No, window well covers are an affordable solution that can provide many long-term benefits. Prices vary depending on the size and type of cover you choose, but generally speaking, they are very inexpensive and can be found for as little as a few dollars. When you consider the added security, energy efficiency and convenience it provides, a Window Well Cover is an incredibly cost-effective way to improve your home.
Are window well covers easy to maintain?
Yes, window well covers are designed for long-term convenience and require minimal maintenance. Most covers can be easily wiped down with a damp cloth or sponge to remove dirt and debris. If the cover needs to be removed for cleaning or replacement, it is usually a simple process that involves unlatching the cover and lifting it off. Window Well Covers also resist rust, fading and peeling, so you can enjoy years of worry-free use.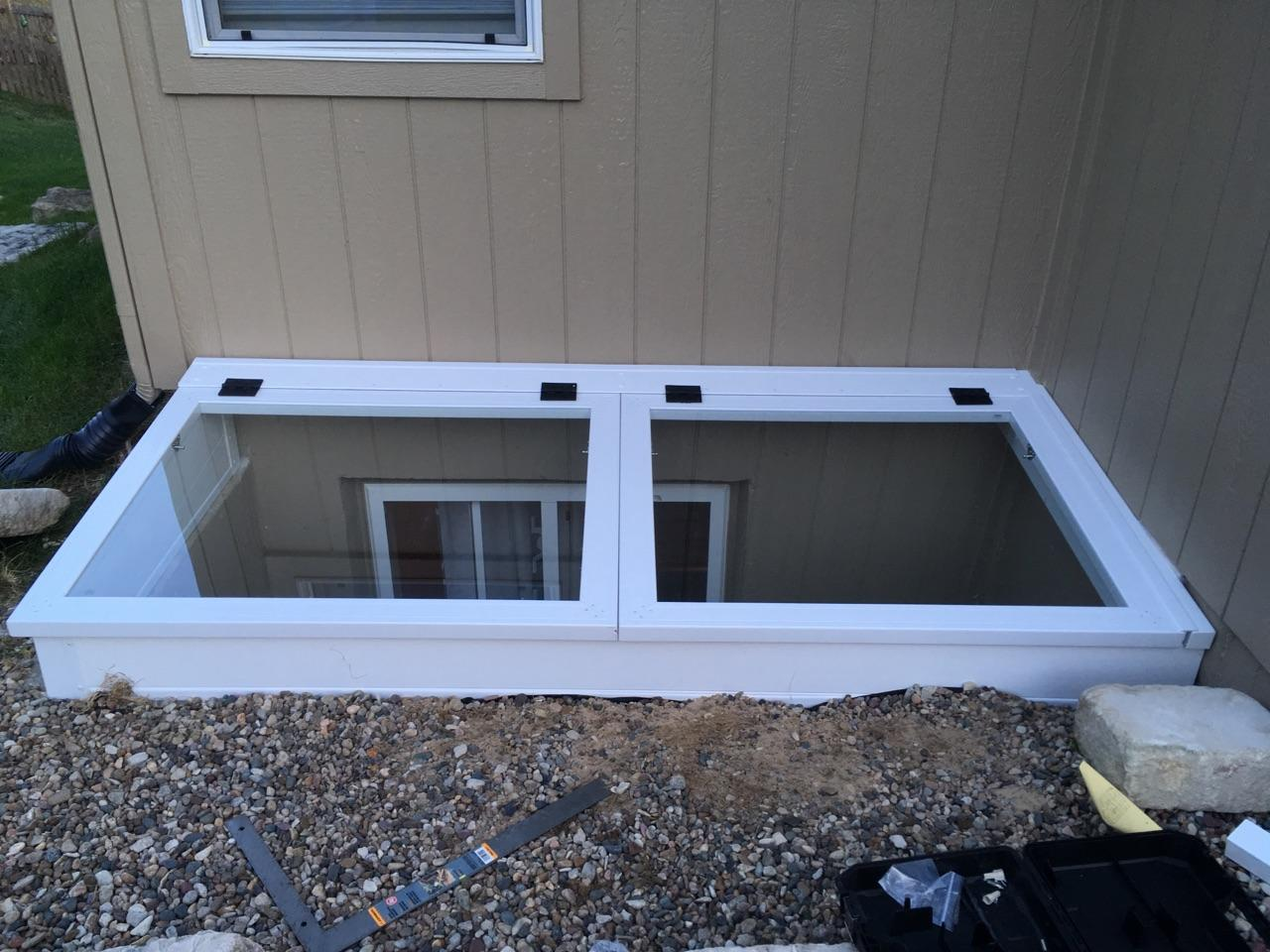 Are window well covers safe?
Yes, window well covers are designed to provide an extra layer of safety to your home. They are made from strong, durable materials that can withstand the elements and intruders. When properly installed, window well covers also provide an extra measure of protection against accidental falls or injuries. With a Window Well Cover in place, you can enjoy peace of mind knowing that your basement is safe and secure.
Should you cover window wells in winter?
Yes, window well covers are an important safety measure for homeowners in any season. They provide an extra layer of insulation to keep your basement warm and draft-free in winter, while also protecting against intruders and accidental falls. But it is especially important to cover window wells in the winter months when snow and ice can accumulate quickly, making them dangerous and difficult to clean. By using a Window Well Cover, you can ensure your basement stays safe and secure all year round.
Are there different types of window well covers?
Yes, there are many different types of window well covers available depending on your needs and budget. Some covers are made from plastic or polycarbonate sheets that are easy to install and remove. Others are made from more durable materials such as metal or fiberglass, which offer more protection but can be slightly more difficult to install. There are also adjustable covers that come in a variety of sizes and shapes to fit different window wells, providing you with the perfect option for your home. Regardless of your choice, a window well cover is always a great way to keep your home safe and secure. By installing one, you can enjoy the added protection it provides for many years to come.
Window well cover over an existing egress window or basement window
Yes, window well covers can be installed over existing egress windows and basement windows. However, you will need to make sure that the cover is properly sized for your window and securely fastened in place to ensure it does not become detached or allow water to seep underneath. When installing a new Window Well Cover, it is also important to check for any obstructions such as tree roots, exposed pipes or rocks that might interfere with the installation process. Additionally, some covers may require additional support from wooden frames, concrete blocks or mortar to ensure proper installation on brick.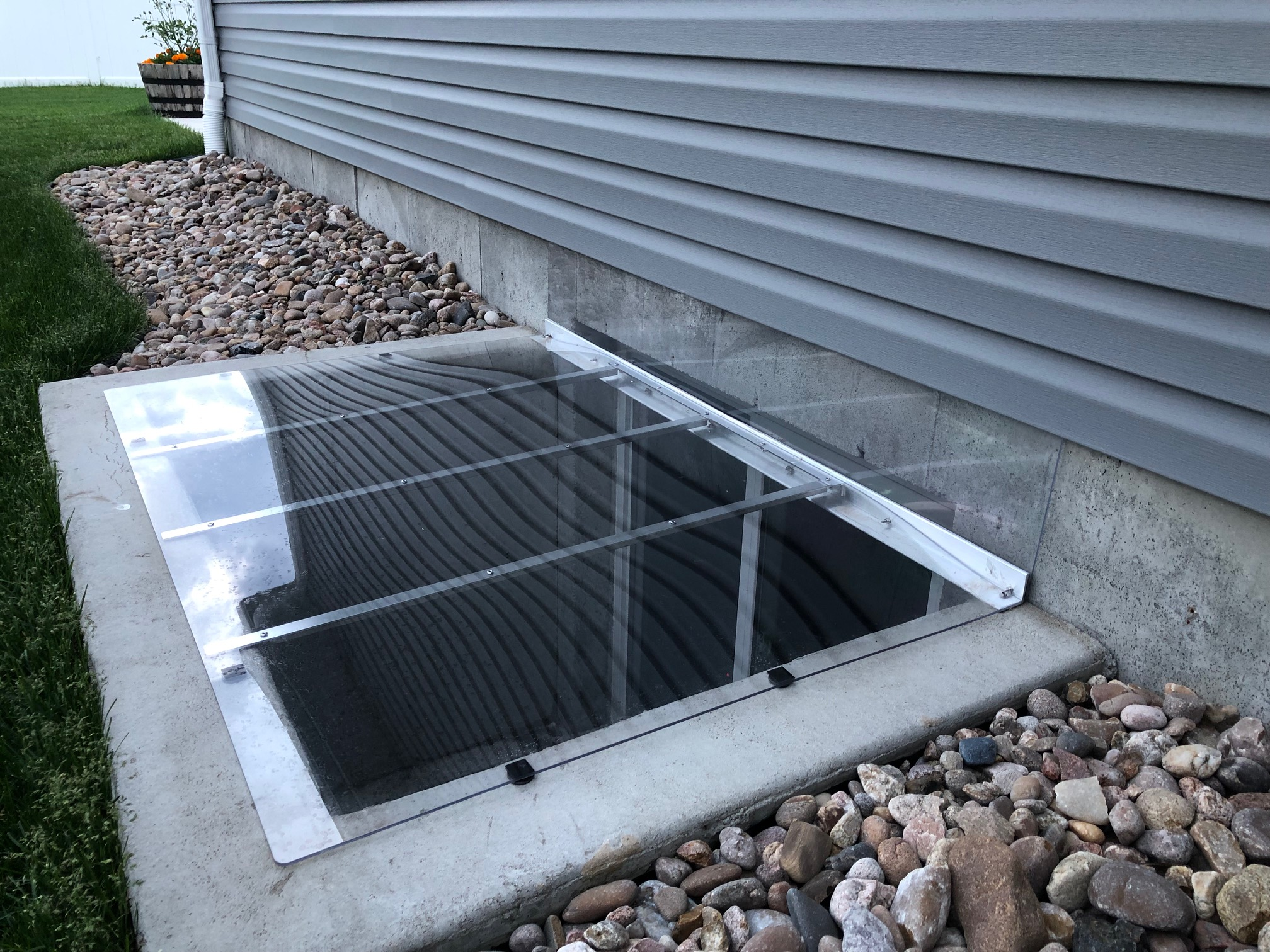 Will a window well cover allow natural light through my egress window or basement window?
Yes, most window well covers are made from materials that allow natural light to pass through. This means you can enjoy the sunlight and fresh air without compromising your home's security. However, if you are looking for more privacy or protection from wind and rain, there are some covers with tinted panels or opaque designs. These types of covers provide complete coverage and protection, while still allowing a significant amount of natural light to enter your basement. Regardless of the option you choose, window well covers provide added security and peace of mind while also letting in plenty of natural light into your home.
Does a window well cover handle the weight of pets, kids, and adults?
Yes, window well covers are designed to handle the weight of people and pets without breaking or becoming detached. The strong materials used in the construction of these covers ensure they can hold up to regular use or occasional visitors. However, if you have a large pet or multiple people using your cover frequently, it is important to make sure that it is properly secured in place to prevent any accidents or falls. Additionally, some covers may require additional support from wooden frames, concrete blocks or mortar for heavier use scenarios. By taking the time to ensure your window well cover is properly installed and secured, you can rest easy knowing that it will provide maximum protection for many years to come.